There will come a time in every parent's life Santa Claus when he or she will be faced with that question. When it's your time, how will you answer your child? Of course, it's best to find out first what prompted your child to ask and also what he or she believes the answer to be.
Knowing these things will help you craft an answer that may be just appropriate for your child's need and level of understanding.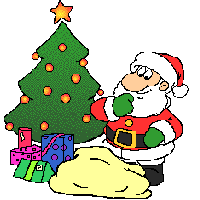 In my case, I still like to formulate an answer which draws inspiration from that classic "Is There a Santa Clause?" editorial which appeared in the September 21, 1897, edition of The (New York) Sun.
Is there really a Santa Clause?
That editorial, which included the famous reply "Yes, Virginia, there is a Santa Claus", has already really become an important part of American Christmas tradition.
In one section, it says: "Yes, VIRGINIA, there is a Santa Claus. He exists as certainly as love and generosity and devotion exist, and you know that they abound and give to your life its highest beauty and joy. Alas! how dreary would be the world if there were no Santa Claus. It would be as dreary as if there were no VIRGINIAS. There would be no childlike faith then, no poetry, no romance to make tolerable this existence. We should have no enjoyment, except in sense and sight. The eternal light with which childhood fills the world would be extinguished."
In another section, it goes on: "Nobody sees Santa Claus, but that is no sign that there is no Santa Claus. The most real things in the world are those that neither children nor men can see. Did you ever see fairies dancing on the lawn?
Of course not, but that's no proof that they are not there. Nobody can conceive or imagine all the wonders there are unseen and unseeable in the world." In closing, it declares: "Thank God! he lives, and he lives forever. A thousand years from now, Virginia, nay, ten times ten thousand years from now, he will continue to make glad the heart of childhood."
Look here to find out if 
 – It is Santa Claus or Santa Clause?
Based on that timeless editorial piece, I usually tell children that Santa Claus is real for as long as you believe he is real.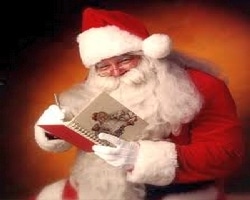 But when your friends tell you that Santa is not real, they are also correct. He is not real, but only as far as they are concerned.
If you, like me, believe he is real, then he is. We can keep Santa Claus alive in our heart for as long as we want. Long ago, in a faraway land, there lived a real person, now we know to be Saint Nicholas, who devoted his entire life to anonymous gift-giving, especially to the children and the poor.
According to one account, he even paid for the dowries of three young women just so that they would not have to be sold to a life of prostitution. When he died, his spirit of generosity lived on. As long as we hold on to the view that Christmas, in essence, is really about giving to others selflessly, then for us there will always be a Santa Claus.
Kindle Edition, Yes – Virginia there is a Santa