Children love puppies; that's a fact. So buy a Christmas Puppy for Christmas. A vast majority of parents consider giving their children their long desired puppies on Christmas morning.
However, a dog is a huge responsibility. Ask yourself if your child is old or mature enough to take care of a puppy.
Buying a Christmas Puppy
1. Talk to the child and make sure that they are ready. The last thing you want to do to the puppy is bring him to a home but not take care of him. Just because someone wants to have a pet puppy does not mean that he is prepared to raise one.
A puppy must be trained, exercised and housebroken.
Sometimes when the recipient is not ready to take care of a puppy, the pet is returned to the store or the shelter which would only devastate the Christmas Puppy.
Ask the child if he wants an active dog and he can groom it regularly. Ask him if he can take it out for a walk and feed it every day.
2. Decide whether you will be adopting or buying from a pet store. It is recommended that you adopt because it is cheaper and you give an animal in dire need a loving home. However, buying puppies is also a more familiar option.
You can ask the child whether they want to adopt or buy the Christmas Puppy.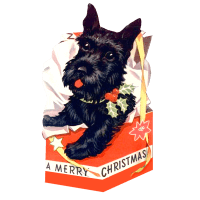 Make it their choice. If they wish to adopt, research the local animal shelters. It may also be helpful to visit these shelters in order to become more familiar with them.
[ads2 color="transparent" res="no" ref="" id="alignleft"]3. Once you decide to buy or adopt, you have to take action before the holidays. You will be too rushed and stressed if it is just a couple of days before Christmas. You can buy or adopt the puppy in late November or early December. It limits the chaos and the stress. However, you do not want to dog to become too attached to you and vice versa. You can pet it and also talk to it but always remember that it won't be yours for long. That it is a gift, first and foremost.
4. Keep the dog a total secret. Do not even drop hints or tell anyone if your goal is to surprise the receiver.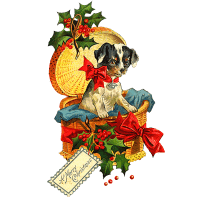 You need a big box to make the dog a Christmas present. Make sure that the puppy can fit inside the box.
It is recommended that you have a blanket or soft coverings in the box so the puppy will be comfortable. Get the lid of the box in whichever you want, as long as it is not see-through. Poke holes on the top so that the puppy does not suffocate.
You can also poke holes in the sides. The canine needs to breathe. Do not use wrapping paper anymore because this limits the amount of breathing for the puppy. Use a bow tie or red ribbon instead.
Hand it to the recipient and ask them to open it. See the joy in his or her face as well as the excitement of the Christmas Puppy the very minute that new master and new pet meet. See how the dog licks its owners face and wag its tail. Christmas Puppy is all about giving and you sure have done your part.
]